SALDRÁ LA EDICIÓN DE 50 ANIVERSARIO DEL 'WHITE ALBUM' DE THE BEATLES
El 22 de noviembre de 1968, The Beatles lanzó su noveno disco de estudio: el famoso The White Album que contrastó en imagen y forma con su anterior, Sgt. Pepper's Lonely Hearts Club Band, pero que determinó en gran medida la memoria del público sobre la capacidad musical de la banda. En otras palabras, es uno de los más importantes de su carrera. Por eso, la celebración de su 50 aniversario y su permanencia como un disco influyente, debía celebrarse con un material especial.
Como parte de esta celebración, saldrá una edición especial del disco con todas sus canciones originales más 27 demos acústicos y 50 sesiones en vivo de la grabación. Las 30 canciones originales, para esta edición de lujo, fueron remasterizadas (de las originales) por Giles Martin y el ingeniero Sam Okell. Como mencionamos, vendrá nuevo  material en acústico y las sesiones, las cuales resultan inéditas para la mayoría de los fanáticos.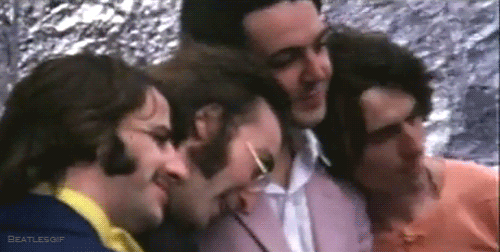 Ahora bien. Este The White Album especial vendrá en siete discos, fotografías originales a colorde todos los miembros mientras se grababa el disco (John Lennon, Paul McCartney, George Harrison y Ringo Starr), fotografías inéditas, notas sobre las canciones, un libro de 164 páginas y escritos a forma de introducción del mismo McCartney junto a Martin. Junto a este primer material, los fanáticos tendrán también tres CD deluxe, cuatro vinilos delux, dos vinilos estándar y el contenido de forma digital. Esto sólo será una parte de todas las sorpresas que vendrán en el box set.
A través del canal oficial de YouTube de The Beatles, salió un teaser tráiler con una canción remasterizada de la original y las imágenes de todo lo que contendrá el box set. The White Album saldrá el próximo 9 de noviembre a través de Apple Corps Ltd. y Capitol/UMe. Puedes ordenar el disco a través de la página oficial en este enlace.
Por acá te dejamos el tracklist completo de The White Album por cada uno de los discos seguido del teaser:
CD 1: 2018 Stereo Mix
Back in the U.S.S.R.
Dear Prudence
Glass Onion
Ob-La-Di, Ob-La-Da
Wild Honey Pie
The Continuing Story of Bungalow Bill
While My Guitar Gently Weeps
Happiness is a Warm Gun
Martha My Dear
I'm so tired
Blackbird
Piggies
Rocky Raccoon
Don't Pass Me By
Why don't we do it in the road?
I Will
Julia
CD 2: 2018 Stereo Mix
Birthday
Yer Blues
Mother Nature's Son
Everybody's Got Something to Hide
Except Me and My Monkey
Sexy Sadie
Helter Skelter
Long, Long, Long
Revolution I
Honey Pie
Savoy Truffle
Cry Baby Cry
Revolution 9
Good Night
CD 3: Demos
Back in the U.S.S.R.
Dear Prudence
Glass Onion
Ob-La-Di, Ob-La-Da
The Continuing Story of Bungalow Bill
While My Guitar Gently Weeps
Happiness is a Warm Gun
I'm so tired
Blackbird
Piggies
Rocky Raccoon
Julia
Yer Blues
Mother Nature's Son
Everybody's Got Something to Hide
Except Me and My Monkey
Sexy Sadie
Revolution
Honey Pie
Cry Baby Cry
Sour Milk Sea
Junk
Child of Nature
Circles
Mean Mr. Mustard
Polythene Pam
Not Guilty
What's the New Mary Jane
CD 4: Sesiones por toma
Revolution I (Take 18)
A Beginning (Take 4) / Don't Pass Me By (Take 7)
Blackbird (Take 28)
Everybody's Got Something to Hide
Except Me and My Monkey
Good Night
Good Night (Take 10 acompañada de la guitarra de la Toma 5)
Good Night (Take 22)
Ob-La-Di, Ob-La-Da (Take 3)
Revolution
Revolution (Take 14)
Cry Baby Cry
Helter Skelter (la primera versión de la Toma 2)
CD 5: Sessions
Sexy Sadie (Take 3)
While My Guitar Gently Weeps (versión acústica de la Toma 2)
Hey Jude (Take 1)
St. Louis Blues
Not Guilty (Take 102)
Mother Nature's Son (Take 15)
Yer Blues (Take 5)
What's the New Mary Jane (Take 1)
Rocky Raccoon (Take 8)
Back in the U.S.S.R. (Take 5)
Dear Prudence (Vocal, guitarra y batería)
Let It Be
While My Guitar Gently Weeps (tercera versión de la Toma 27)
(You're so Square) Baby, I Don't Care
Helter Skelter (segunda versión de la Toma 17)
Glass Onion (Take 10)
CD 6: Sesiones
I Will (Take 13)
Blue Moon
I Will (Take 29)
Step Inside Love (
Los Paranoias
Can You Take Me Back? (Take 1)
Birthday (Take 2)
Piggies (Take 12)
Happiness is a Warm Gun (Take 19)
Honey Pie
Savoy Truffle
Martha My Dear
Long, Long, Long (Take 44)
I'm so tired (Take 7)
I'm so tired (Take 14)
The Continuing Story of Bungalow Bill (Take 2)
Why don't we do it in the road? (Take 5)
Julia
The Inner Light (Take 6)
Lady Madonna (Take 2 con piano y batería)
Lady Madonna (vocales de la Toma 3)
Across the Universe (Take 6)